Meet and Greet the Sansorrella Pack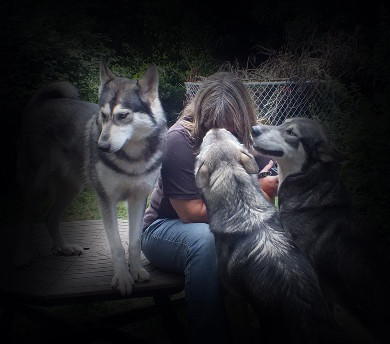 Sansorrella
welcomes visitors to spend time with the pack in order to get the full 'wolfdog experience'. In consideration of one of my neighbours, who has taken a dislike to my pack and doesn't appreciate the welcome they give to visitors, from 2012 I will no longer offer individual visits but will hold several "Meet and Greet" days throughout the Summer, when groups of people can come and meet the pack and, if time allows, go for a "Walk with the Wolfdogs". Regrettably people won't get my totally undivided attention but I will endeavour to answer any questions visitors may have about my pack and this type of dog in general and being one of a group of visitors won't detract from the welcome my pack will give.

If you are interested in coming to a "Sansorrella Meet and Greet Day", please phone or email for dates and times available.


Please note that unlike some breeders we DO NOT CHARGE to visit our pack, nor do we charge visitors who wish to take video or photographs during their visit. This is an entirely FREE service that we offer and we are just pleased to have the opportunity of sharing our dogs and talking about them to interested people.
Notice re:

MEET AND GREET SESSIONS:

My sincere apologies to the 50+ families who have been waiting to hear from me with a date for my next "Meet and Greet" session. I am afraid that circumstances have been such that I haven't been able to hold one this year. Either the weather has made the garden too boggy, I've had bitches in season, pregnant bitches or newborn pups here - all of which mean I can't have people here.

When I've got bitches in season I can't run all the dogs together and it would be unfair to take some down the garden to meet visitors and leave others out - they would get very upset and vocal at missing out and my neighbour would complain! I don't have visitors when I have pregnant bitches as the dogs get so excited when meeting people that a bitch could be jostled and knocked, possibly causing the loss of pups. When I have newborn pups here there is a risk of infections being brought in from other areas of the country and obviously I don't want to put my puppies at risk. So it has been very difficult finding a suitable 'window' when I can invite you all to meet the pack.

People who have reserved puppies can, of course, meet the parents and possibly the rest of the pack when they come to choose their puppy when the litter is three weeks old.

I will try to arrange a formal "Meet and Greet" session for everyone else as soon as I can and will notify everyone on my list as soon as I am able to organise a suitable date. I am sorry for the delay in getting back to you all and trust you understand the difficulty in arranging a session this year.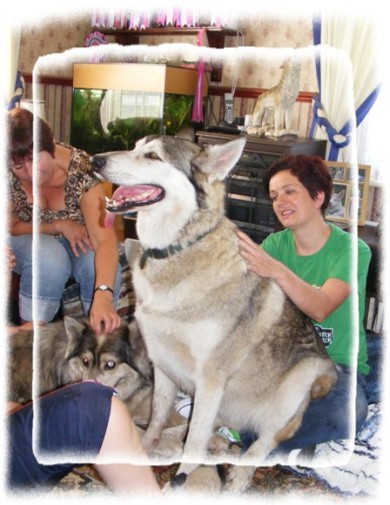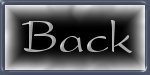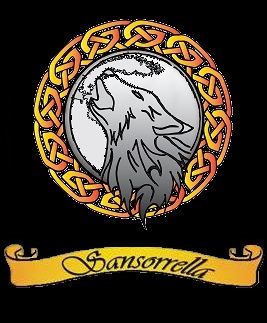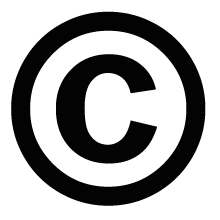 Sansorrella 2010 All rights reserved | Terms and Conditions | Privacy Policy